Zalando's many tech-driven projects and initiatives — from logistics to customer care to marketing analysis — are cross-departmental. To help our thousands of non-tech employees better understand our many tech topics and terms, one of our Hack Week teams created a training program called Let's Talk About Code, Baby. The project aims to help us all to better understand each other and create a more collaborative environment.
To create Let's Talk, the team prototyped a virtual tour of our nine-story tech headquarters in Berlin and developed a modular training concept. Team members conducted interviews and surveys with non-tech departments to find out which types of information were most essential and relevant; a first glance at the results suggested four primary modules:
Welcome to the Tech World: general tech info, from "how many bits fit in a byte?" to "how to write easy SQL statements"
Zalando Technology: our teams, people and collaborations
Tech communication: a glossary of tech terms internal lingo
Learn to code: an online tutorial
For Matthias Noll, Inhouse Trainer for Logistics, Hack Week was like an intense, five-day workshop on gathering new insights into different training methods. He also got to hone some of his technical skills. "I really liked the Design Thinking approach that our team used and think it was very effective," he says. "We must have gone through at least 200 Post-its."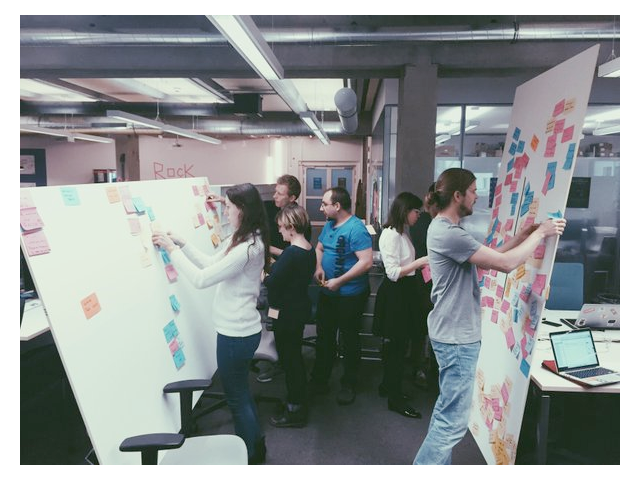 Although Let's Talk About Code, Baby is for Zalando's internal use, some of the modules could eventually prove meaningful for external user groups: for example, refugees who would like to learn to code might find it helpful. We're eager to see the final product!