With our transformation from fashion retailer into fashion platform, our amazing business success, and our implementation of Radical Agility, Zalando Tech has grown exponentially in 2015. Nearly 900 technologists work from seven different locations: Berlin (tech headquarters), Dortmund, Mönchengladbach, Erfurt, Hamburg, Dublin and Helsinki. With such a huge team, we've had to open a second Hack Week location for the first time in Hack Week history. We picked our shiny new office in Dortmund, with colleagues from other hubs either joining in person or working remotely.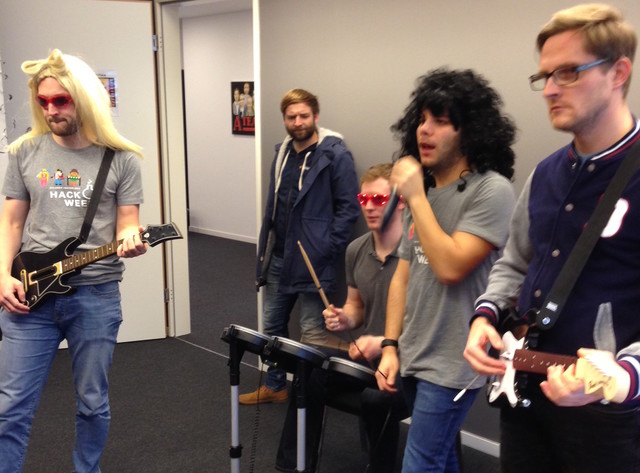 This week our 60 Dortmund colleagues have been hosting 100 Zalandos from our various hubs (including Berlin) — creating a vibrant international atmosphere in which creativity, innovation and (most importantly) fun can be unleashed! Dortmunders have welcomed us (I'm from the Helsinki office) with open arms, and our multicultural teams are all busy hacking away on more than 15 different projects. After a hard day's hacking, we continue hanging out together — playing pool, partying at the local holiday market, and letting loose. This unique atmosphere has really brought about genuine innovation and helped us forge strong bonds. An unforgettable week for all involved. Dortmund hackers will rock on!!!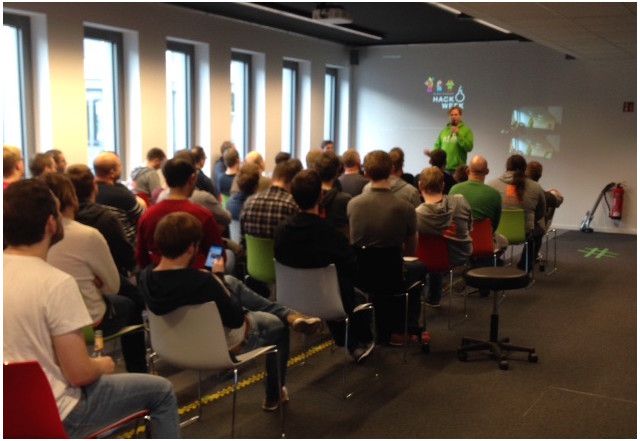 As one of Zalando Tech's most important and highly anticipated events of the year, Hack Week always gets its own theme: this year's is "Rockstarz." Rock band competitions, crazy karaoke, rock'n'roll-themed movie nights, and other awesome side events have pumped us up and kept our energy flowing. Dortmund's multicultural, diverse and tightly-knit environment has inspired our teams to produce some really excellent projects that we fully expect will win some awards at tomorrow's ceremony.