Yesterday it was Girls' Day in Germany: A Federal Government initiative that encourages technology companies, universities, and research centres to organise an open day for girls to positively influence their vocational choices. It's a way to get girls in touch with careers in IT, trades, science, and technology, as well as meet female role models in leadership positions.
This year, Zalando Tech took part for the first time and organised a jam-packed day of sessions. These included Q&A rounds with several Zalando Tech employees, and participation in focus group testing for a better insight into our User Lab. A group of eager and incredibly excited girls joined us for the day at Zalando Tech in Berlin.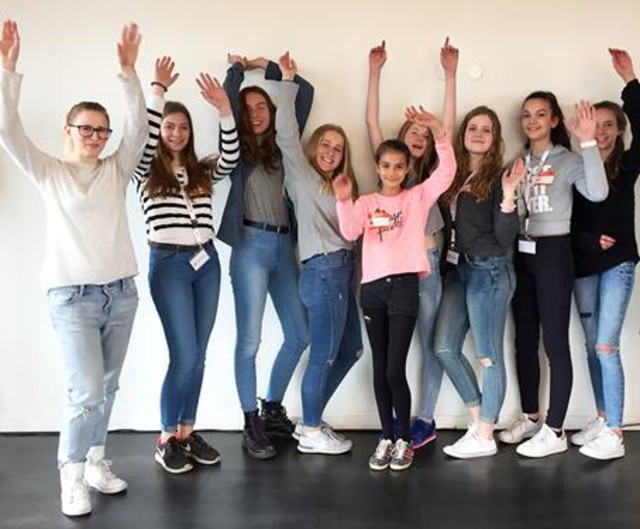 Campaigns such as these are incredibly important for several reasons: Not only are they a basis for changing common attitudes towards careers, but they serve to better educate girls about misconceptions in the technology industry. Most of the girls attending had expected technology jobs to be very anti-social, but their experience at Zalando really opened their eyes: Working on projects together, and the company culture as a whole, challenged this idea.
Similar campaigns to Girls' Day take place across 20 different European countries, with the likes of France, Italy, Netherlands, and Norway taking part. There are also Girls' Day initiatives in Asia, plus the launch of the first Girls' Day happening in Egypt this year.
You can find more information about Girls' Day, in German and English, via the campaign's official website.
If you're interested in finding out more about what goes on behind the scenes at Zalando Tech, perhaps for your school or university class, please reach out to us via Twitter.